This software is design for a dispensing physician office (weight management clinics, medical office, etc.), that dispense controlled and non-controlled substance, want to manage Inventory, accounting and comply with State and Federal laws.
<![if !vml]>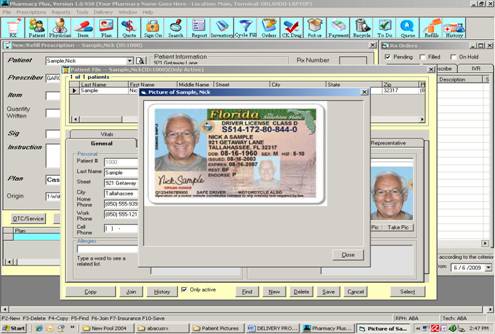 <![endif]>
Benefits
FULL DEA, STATE AND OTHER FEDERAL COMPLIANCE
The software will ask for and keep data require by agencies when dispensing prescriptions. As regulations change your software will be updated with any new requirements keeping your practice in compliance at all times. Complies with American Society for Automation in Pharmacy (ASAP), National Council for Prescription Drug Program (NCPDP), Drug Enforment Agency (DEA), Health Insurance Portability and Accountability Act (HIPAA), Omnibus Budget Reconciliation Act (OBRA).
SAVE YOUR PATIENTS TIME AND MONEY
Patients who are ill, in pain or very busy will appreciate the convenience that comes from receiving their medications from their physician, sparing them a separate trip and long wait at the pharmacy.
INCREASE INCOME
Medication dispensing is a great way to generate additional income for your practice.
IMPROVE TREATMENT COMPLIANCE
Studies suggest as many as 20% of all prescriptions go unfilled each year. In-office medication dispensing ensures your patients have their medications in hand before they leave your office.
Pain Management/Medical Office Pharmacy Software
The Abacus Pharmacy System is an integrated prescription processing environment that provides today's prescribing physicians with all of the software tools necessary to handle the complexities of modern prescription processing. The system offers full State and Federal law compliance and a high degree of functionality combined with an easy-to-use interface.
List of Features
Highly Centralized Prescription Processing

Multiple Inventory management

Detail patient Prescription profiling

Document Hardcopy scanning

Service/Office visit billing

HIPAA Compliance

Patient Counseling Compliance

DEA Compliance

Patient Education Leaflets

Physician Script Writer

Rx labels

Drug screening

Third-party Billing

Accounts Receivables

Workflow management

Prescription Drug Monitoring Program (PDMP) reporting

Complete set of Analysis Tools and Reports

Other Features
<![if !vml]>

<![endif]> Increase efficiency
Easy to use Windows ™ software that allows you to fill more prescriptions and work faster with less resources. Scans new patients drivers license to get all the demographics. Document imaging and barcode scanning. Keeps track of Prior Authorizations, perpetual inventory automatically tracks drugs lot and expirations dates. Order drugs electronically with the wholesalers, easy drug cost comparison, monitor top performers. Delivery monitoring with Proof-Of-Delivery (POD) signatures. Patient texting when Rx are ready, walk-in signature capture and will-call Rx alerts.
<![if !vml]>

<![endif]> Decrease dispensing errors
Built in tools to view drugs selected, automatic drug-to-drug interaction warning, drug allergy warning, duplicate therapy warning, dose monitoring, pharmacist verification with complete one screen prescription analysis, will-call management and audit reports.
<![if !vml]>

<![endif]> Create more revenue and profitability
Built in tools to recapture loss revenues and monitor insurance payments, view profitability for each claim, adjust underpaid claims, warn you when claim paid less than expected, refill monitoring to increase revenues and automatically track and re-bill unpaid claims.
<![if !vml]>

<![endif]> Multiple Inventories
The system is capable of managing multiple physician inventories. Share patient information and prescription history with security and privacy restrictions while keeping separate inventory for each physician.
<![if !vml]>

<![endif]> Highly Centralized Prescription Processing
Prescription processing is highly centralized. It is designed primarily around the prescription fill screen. Functions such as filling prescriptions, adding patients, performing proactive DUR analysis, maintaining SIGs, and printing patient education leaflets can all be done while filling a prescription. This centralized design greatly improves the user's productivity by providing direct access to the majority of the tasks associated with prescription processing from a single location. The remaining tasks such as database maintenance, billing, system administration, reports, accounts receivable, are all organized within the system.
<![if !vml]>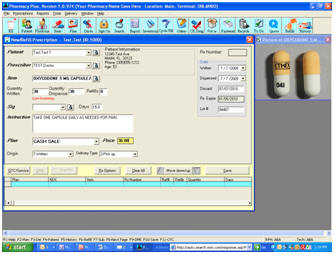 <![endif]>

<![if !vml]>

<![endif]> Workflow
Improve patient safety and pharmacy resource utilization. Eliminate dispensing errors by verifying prescriptions during the filling process to assure that the drug product identified on the label is the drug product that is being dispensed. The dispensing process includes order entry, pharmacist verification, labeling/ packaging, quality assurance with NDC bar code verification and drug images, and delivery with bar code tote checking.
<![if !vml]>

<![endif]> Queue
The system maintains Workflow queues on Orders, holds, physician action and verification. Prescription written by the Physician in the examination room can be put in to a queue for the pharmacy area to fill.

<![if !vml]>

<![endif]> Document Scanning
Transition to a paperless environment. Scan, store, and retrieve any type of document (including: CMN, prescription, insurance card, physician documentation, worker comp, labs etc ..) to eliminate the need for manual filing. The prescription, insurance card and signature is scanned and attached to the patient record. When patient information is retrieved, the images will automatically appear as verification of the patient's prescription. In addition to helping to prevent dispensing errors, the module can help dramatically reduce the time and expense of an audit.
<![if !vml]>

<![endif]> Pill Database
With thousands of drugs in drugs in different shapes, sizes and colors on hand in a pharmacy, the pill database is of tremendous value. It retrieves an image of the prescribed pill with the prescription image, aiding in verification.
<![if !vml]>

<![endif]> Inventory Control
Perpetual inventory control system monitors and updates your inventory in real-time; with historical inventory adjustments, internal receiving, wireless scanning, reporting and security. Use the Inventory Collector to perform physical inventory of the drug products in your pharmacy formulary by scanning the barcode of the package on the shelf.
<![if !vml]>

<![endif]> Patient Counseling (OBRA)
The system provides patient counseling support in the form of patient education leaflets. In addition to a full complement of drug utilization review (DUR) checks, like Drug Allergy, Drug-Drug Interaction, Drug Contraindication, Side Effects, Duplicate Therapy, Dosage Range, Duration of Therapy, Pediatric Contraindication, Geriatric Contraindication, Pregnancy Contraindication and Lactation Contraindication.

<![if !vml]>

<![endif]> Purchase Orders
Purchase Orders can be build dynamically or automatically based on what you dispensed, shortages, future requirements, manually or a combination. The purchase orders can be printed or transmitted electronically (EDI) to any drug distributor equipped to receive electronic orders.

<![if !vml]>

<![endif]> Flexible pricing
unlimited pricing strategies based on payment plan, formula in pricing tables, drug, quantity, level, category, group or form.

<![if !vml]>

<![endif]> Accounts Receivable
Easily view patient and insurance carrier balances, send statements, and print detailed accounts receivable aging reports by patient or carrier. Enjoy comprehensive financial data management with easy posting, reporting and tracking of private pay with a variety of accounts receivable reports. Easily process statements, trial balances and departmental reports.
<![if !vml]>

<![endif]> Electronic Signature Capture
An electronic signature capture and storage device that provides a paper-free solution to document pick-up logs and HIPAA privacy acknowledgements, Safety cap waiver; work more efficiently and expedite audits.
<![if !vml]>

<![endif]> Physician prescription
The system can print a Physician prescription and is available for the Philips Wireless Medical Tablet PC.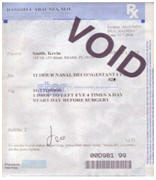 <![if !vml]>

<![endif]> Multi-lingual Sig
Multi-lingual drug information and SIG with English and Spanish included, but can support Multiple Language SIG, including Russian, Chinese, Korean, Hebrew, Hindi, Arabic and many other language, you type it in English and the Sig database translate the SIG automatically to the desired language (call us for more information).
<![if !vml]>

<![endif]> Complete set of Analysis Tools and Reports
The Abacus Pharmacy Plus system provides you with a wide range of reports and analysis tools. Several reports are available in each of the following areas - SIG, patient, drug, physician, third plan, price, counseling, sales, refills due, and delivery. In addition to these reports and 100 other reports, the system provides a detailed daily prescription processing log.
<![if !vml]>

<![endif]> Drivers License Scanning
Complete Drivers License and ID scanning option.
<![if !vml]>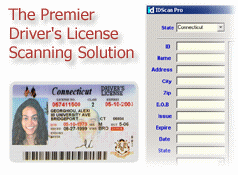 <![endif]> <![if !vml]>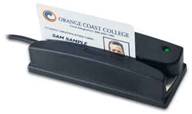 <![endif]>

<![if !vml]>

<![endif]> Bar code Scanning
We offer a complete bar code scanning solution to scan in the Rx #, scan the NDC #, scan inventory or scan verify that what's actually being dispensed matches the drug that was input during the prescription fill. Our Bar code scanning technology is a process that enables our bar code scanners to internally translate the drug manufactures NDC bar code to instantly generate the 11-digit NDC number regardless of the format used.
<![if !vml]>
<![endif]>

<![if !vml]>

<![endif]> HIPPA Compliance
Complete HIPPA policy and procedures adherence, including Password Security, Idleout, Network security, Auditing, Encryption and Integrity.
<![if !vml]>

<![endif]> Prescription Monitoring Programs
Prescription Drug Monitoring Programs are a major tool being used by states to address prescription drug abuse, addiction and diversion. Such programs are commonly referred to as PMPs. A PMP is a statewide electronic database which collects designated data on controlled substances dispensed in the state. You will be glad to know that Abacus has the interfaces and tools already in place for state requirement compliance. To view if your state has a PMP requirement Click here.

<![if !vml]>

<![endif]> Easy to Learn and Use
Complete tasks easily with basic computer knowledge and training.
<![if !vml]>

<![endif]> Platforms
Operates in a Windows 2000/XP/Vista environment using TCP/IP and Ethernet for maximum connectivity.
<![if !vml]>

<![endif]> Rx labels
Whether you need to print on Laser, thermal printers, we have the solutions for you.

<![if !vml]>

<![endif]> Optional Products, Services and Modules
Tailor your system to meet your pharmacy needs with a variety of integrated products and modules.
FAQ
1. What equipment is needed to dispense medications?
A computer/laptop and printer are needed in order use the system and print labels. A barcode scanner for scanning medication bottles is also highly recommended for safety. In states where driver's licenses have magnetic strips, a mag strip reader can be used to swipe the driver's license for the patient information. In some states like Florida, there is a minimum set of equipment that must be at each dispensing station, such as electronic scales and other pharmacy tools.
2. Is physician dispensing legal in my state?
Each state has its own laws in place regarding physician dispensing. Restrictions on physician dispensing are there to protect the business interest of pharmacy store locations in your area.
<![if !vml]>

<![endif]>
Book more appointments. Service patients faster. Increase repeat business. Be more profitable!
Patient Appointment Manager is the fastest, most user-friendly software for scheduling and managing appointments. It will show you who's available and when, and let you book appointments in seconds. No more putting patients on-hold or having them stand around while you search for an appointment. Everything you'll need to promptly schedule patient appointments is right at your fingertips in this easy-to-use, computer-based appointment book.
Fast...
Spend less time scheduling appointments with Patient Appointment Manager! Quickly add or locate existing Patients, find available appointment times (by employee, time period, or both), and schedule a one-time or repeating appointment, all with just a few clicks of your mouse. Imagine being able to handle your appointments with the same speed and efficiency as the rest of your business. Use it for your other business, it's designed to work with any type of business.
Appointment Scheduler Only $295
Book appointments in seconds!
Easy to Use...
Patient Appointment Manager's point-and-click navigation and intuitive design make it easy to learn and use, even for first-time computer users. Its user-friendly and visual layout means easy access to all the information and features you'll need to efficiently manage your appointments. If you're currently using a paper appointment book, or some other software that's not getting the job done right, make the switch to Patient Appointment Manager.
Easy to learn and use, even for first-time computer users!